More and more families are choosing to create memorial keepsakes using a funeral program template. This type of template will enable you to produce a program for a service. They come already formatted to a single fold, graduated, tri fold, or card layout which is quite convenient in saving you much time.
Choosing to use a template has many benefits. If you don't want to design it from the beginning, this will give you a great short cut, saving time and energy on your end. This will be needed during the funeral planning phase since often families do not get much time arranging a funeral.
You can get a funeral program template to edit in Word, Publisher or even on a MAC. We recommend Apple iWork Pages for editing it on MAC OSX. The beauty of templates is that you do not have to buy any new software or learn a new type of program. You can use programs such as the above which should already be on your computer.
Look for a website that offers all three of the program templates in case you change your mind on which software you want to use to edit it. This is a very important because often times you may start working on the program in Word and then decide you want to use Publisher instead.
In essence, a funeral program template can greatly help a family undergoing the funeral planning process. It is a wise investment of your money and you can purchase a good quality program for less than $30.
free funeral program template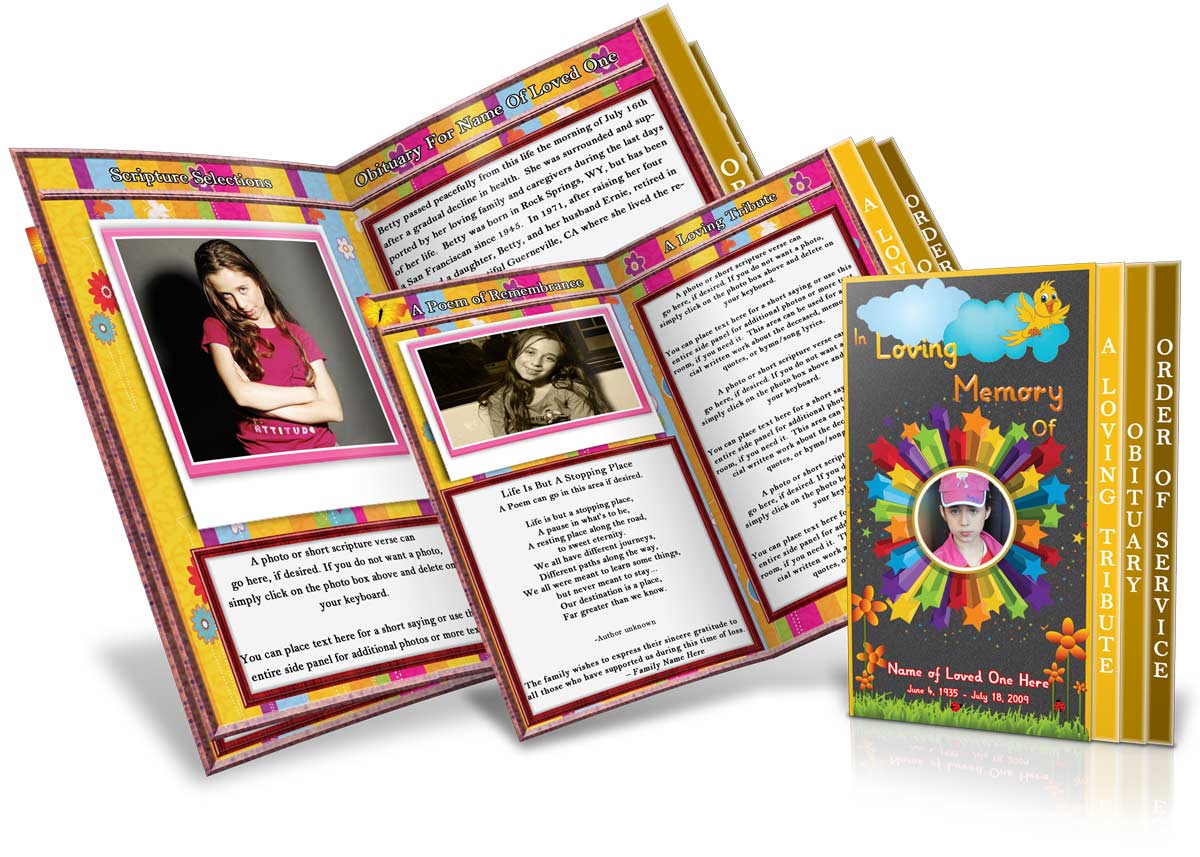 Memorial Program templates are pre-designed cards that sent to people as invitation for the funeral event, life celebration event or memorial event of someone's life. People buy these cards, and fill it with the details of the event, and post or send them to those, who they want to attend the ceremony.
When there is an upcoming family event, there are a lot of things that require your attention, but it at times becomes a mess when you try to handle everything at a single moment. You alone can not take load of every responsibility. There already are so many headaches to take.