How to create a funeral program
Hello all. I am going to help you to create a funeral program for your loved one. Required Information:
Date of birth
Date of death
Full Name
Service Information
Photograph (if any)
These are required information to create a funeral program online. You will need the date of birth and date of death as Sunshine & Sunset date requires you to add to funeral program.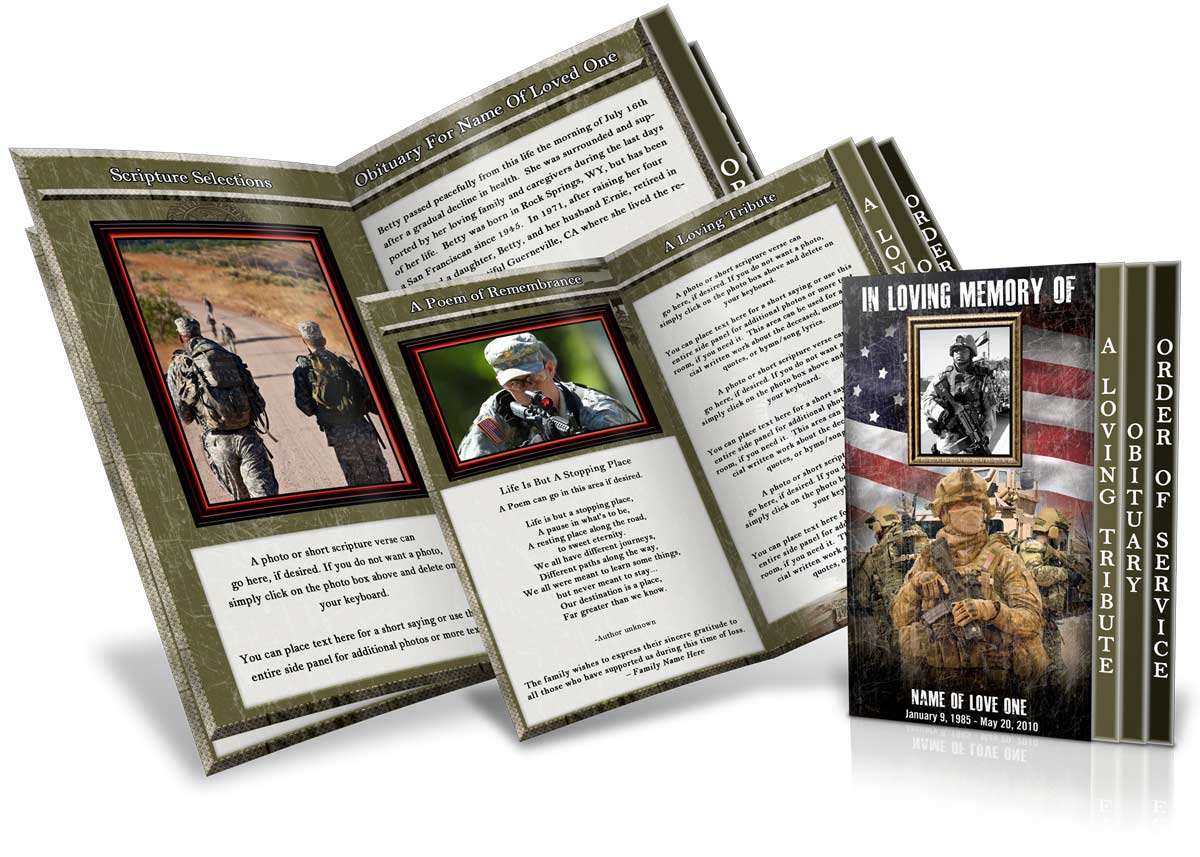 You will need the service providing details of funeral home including any song, presentations etc. These information will add on funeral program inner page.
How to create funeral program online?
To create funeral program online you need to login to Select Funeral Program Template Size Once you selected you need to either login or register yourself to start using.
Steps for creating a funeral program
Here are basic steps providing to design a funeral program online.
Select Background Image from Background tab. You can upload your own another background image also
Upload photo of loved one using Image Tab. You can apply mask effects on it to make it look good.
Add Sentiments to front cover like "In the Loving Memory"
Add Funeral Poems from Text tab.
If you need to add custom text, just select "Simple Text Box" from Text tab.
Goto inner page, and add service details
How to print funeral program
To print a test page / sample page, just go to Download tab and click on "Download Sample PDF". If all contents looks ok, you can go for "Download PDF" or "Purchase PDF" both will open a simple dialog for a little service charge to pay using secure payment gateway. We never store your payment information. If you get any error / bugs in sample pdf you can use Quick Live Chat at the bottom of page. You will get instant support.

Help Video to Create Funeral Program
Create Funeral Program
We provide you best video where you learn how to create a Funeral Programs and make some easy changes you give your program a better look. And when your program will be done then we send you HD PRINTABLE PDF file to print yourself.