Eulogy Examples
Eulogy Examples – Welcome
Welcome to our collection of eulogy examples, there are several different eulogy examples here which we hope will help you, these are original eulogy/tributes that we have written, they have been read during funerals that we have arranged and officiated at.
You may find the style of writing will not be to your own particular taste, but they will give you an idea of how some different types of tributes are structured.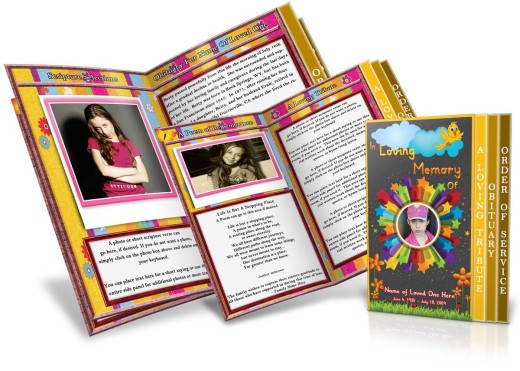 Just to make it quite clear, these examples are not intended as a representation of how a close family friend or relative of the deceased should write or present a eulogy speech, they were written by a funeral director/officiant for people we mainly never knew, which means they are somewhat generic in places.
They are as described, simply "examples" which we hope will help you in your present quest.
Please feel free to use these in any way you like, you may find it useful to pull out certain key words and phrases which you can then build around, you may also find that you can use whole paragraphs with just some minor alterations and adjustments.
Whatever you do though, it is vital that you use only words and phrases etc that will be recognisable as appropriate for the deceased, otherwise your eulogy speech will sound contrived and false.
Currently this collection has several of our own eulogy examples, plus one which is an example for the novice funeral officiant and is a complete  Semi-Religious Cremation Service which also includes the eulogy.
We will be adding more of our own speeches in the near future and others from various different alternative sources.
Funeral Programs
Create your Funeral Cards using your own contents. You can use our Poems, Background Images etc. You can upload your images, text without any restriction.
General Funeral Card (8.5 x 11) is offering at $25 for multiple time edits and prints.
Are you looking for ready made funeral cards to customize? Try our Funeral Programs Card Templates. Click bellow link to Quick Start!
Funeral Program Templates
Don't know how to design for funeral card or obituary? Don't worry, Our designers are online to get you printable pdf within 3 to 6 hrs to your mailbox. Order for Card Design Service now.
Funeral Programs
These type of cards are also known as funeral bulletin, funeral memorial programs,funeral service programs or memorial service program and are used to supply information to those that are in attendance at the funeral and usually lists the order of events, pallbearers, special poems and verses, and anything else that the family wants to include to make the service a memorable experience.
Traditionally, the main focus that goes into the funeral program template has been the text. With new technologies, families can now incorporate custom images in addition to text to help celebrate the life of the person that has passed on.
Creating a Funeral Program is Easy
Our online software allows you to easily create 100% custom in minutes while still keeping the desired quality. The application allows you to choose from hundreds of background templates we provide and also has the ability to upload your own background of your choice. Unlimited pictures and text boxes can be uploaded or inserted to your project as well and can be dragged and dropped anywhere on the page.
Funeral Programs
You will love, and most likely be amazed at how easy it is to erase backgrounds from pictures. Simply click on the red button to erase and the green button to restore what you may not have wanted to erase.
The application uses new online HTML5 technology that enables the software to auto-save every change you make to your beautiful funeral program. This also means that you can access your project on any computer in the world – Mac or PC so you will never have to download the software.