Create a Custom Funeral Program Online Now
Create Free Funeral Program Template, Obituary cards online using Drag Drop Card Designer. Here you can free choose number of funeral poems, funeral sentiments, funeral ornaments to create a Loving memory funeral cards. No Design skills required. No other software required. Just Customize online and get PDF downloaded ready to print.

Funeral Programs
Funeral Programs – are also known as a funeral bulletin, funeral memorial programs, funeral service programs or memorial service program and are used to supply information to those that are in attendance at the funeral and usually lists the order of events, pallbearers, special poems and verses, and anything else that the family wants to include to make the service a memorable experience.
Traditionally, the main focus that goes into the funeral program has been the text. With new technologies, families can now incorporate custom images in addition to text to help celebrate the life of the person that has passed on.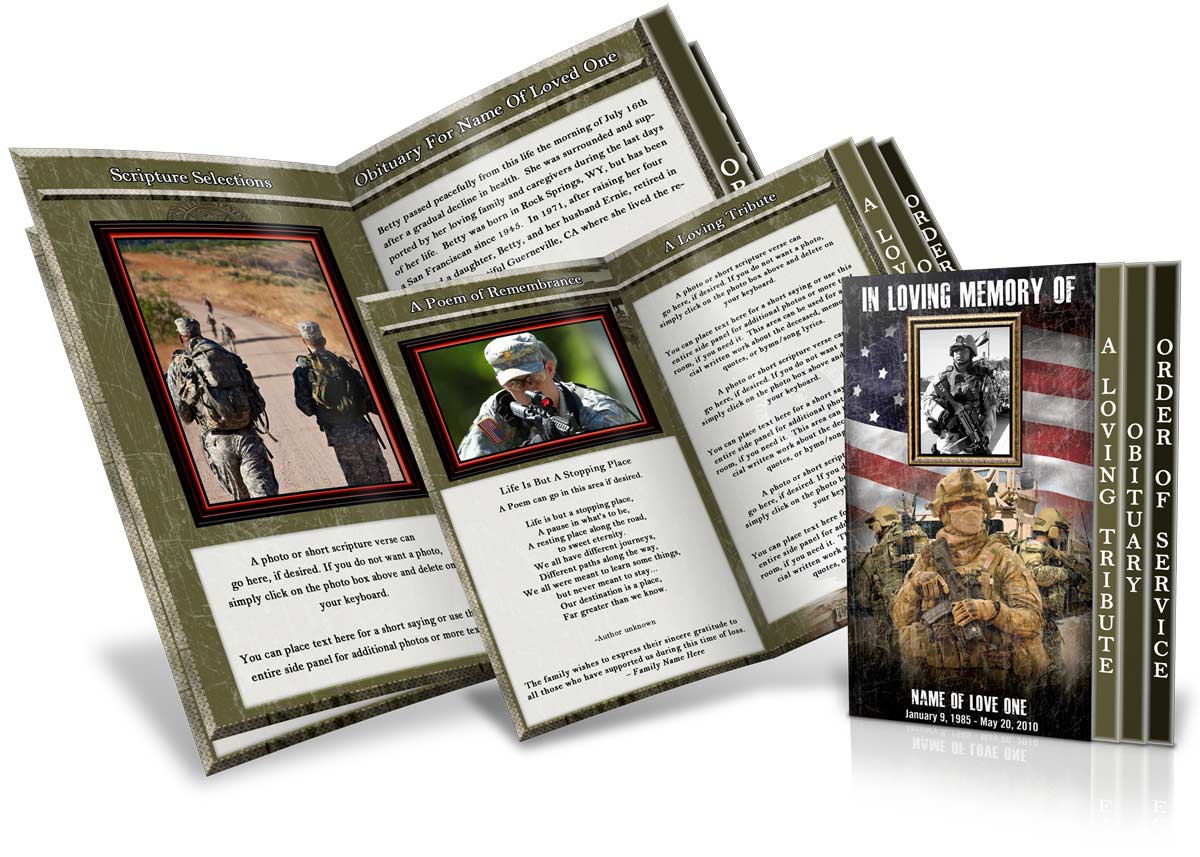 (Funeral Programs)
Creating a Funeral Program is Easy
Our online funeral program template software allows you to easily create 100% custom funeral programs in minutes while still keeping the desired quality. The application allows you to choose from hundreds of background templates we provide and also has the ability to upload your own background of your choice. Unlimited pictures and text boxes can be uploaded or inserted to your project as well and can be dragged and dropped anywhere on the page.
You will love, and most likely be amazed at how easy it is to erase backgrounds from pictures. Simply click on the red button to erase and the green button to restore what you may not have wanted to erase.
The application uses new online HTML5 technology that enables the software to auto-save every change you make to your funeral program. This also means that you can access your project on any computer in the world – Mac or PC so you will never have to download the software.
Create a Custom Funeral Program Online Now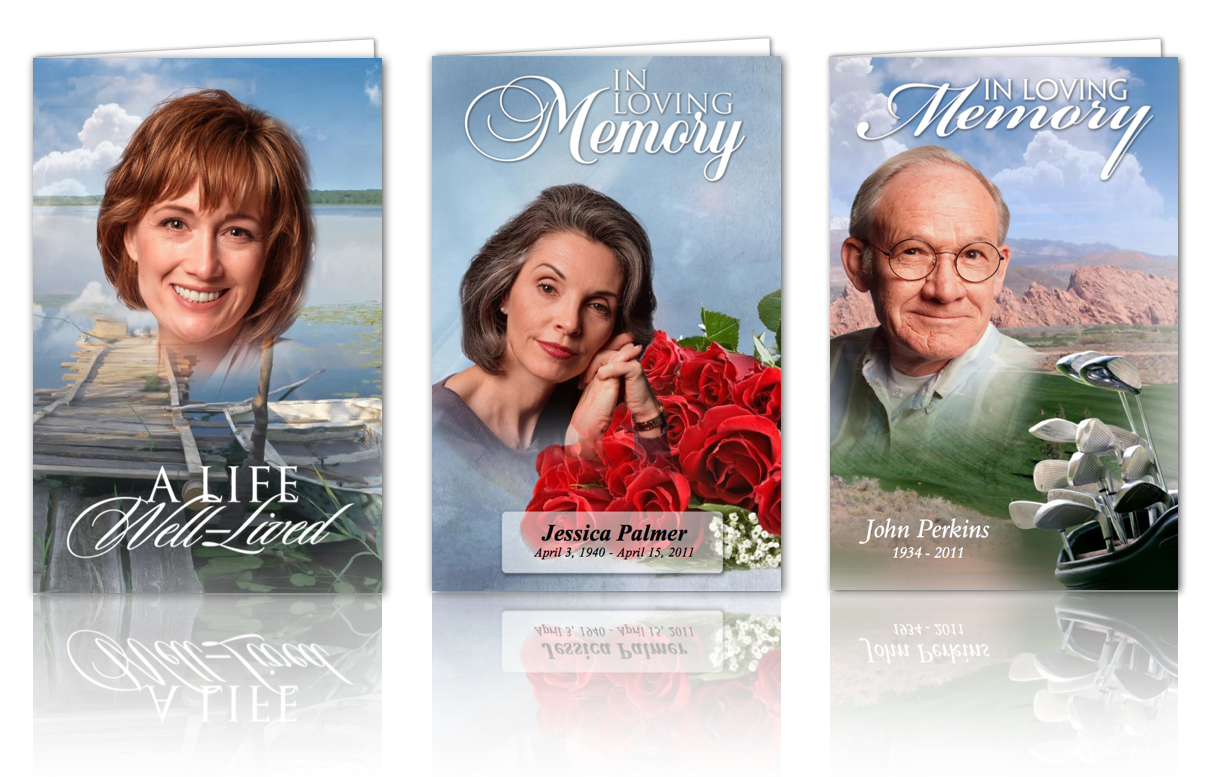 Types of Funeral Programs
Funeral programs come in many different sizes. The most popular sizes are the 1-up (8.5 x 11 sheet of paper folded in half) and 2-up programs (print two programs on an 8.5 x 11 sheet of paper and folded in half). These two different funeral program templates are displayed below. The finished size for the 1-up programs when folded is 5.5 x 8.5 and the finished size for a half page funeral program folded is 4.25 x 5.5. Either size can be created with or without a boarder (this is only an option if you choose to have your product printed at a local printer).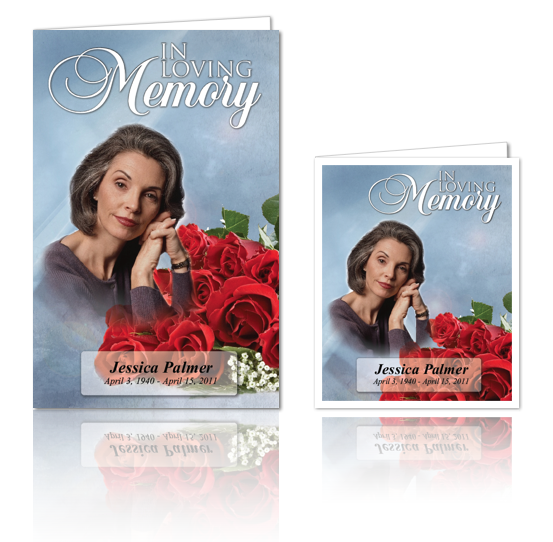 We are confident you will be pleasantly surprised when you use our software to create your funeral program. Enjoy! Please use Live Chat with any further questions. We are happy to help!
Create a Custom Funeral Program Online Now

When you  put to the errand of making a booklet for burial service or dedication benefit, considering Funeral program samples will enable you to assemble a couple of thoughts. In the event that you as of now have a specialty for configuration, building up the program won't be troublesome. Regardless of the possibility that you do require some help, a lot of free funeral program samples are accessible on the Internet to control you.
All funeral programs take diverse length relying upon who is directing the function or who has passed away. Projects are planned contrasting relying upon what could possibly be done. You may have gotten a test at one time while setting up a memorial service program.