Funeral cards
Funeral cards are sent to the near and dear ones of someone who has left them because of the unchangeable law of nature. The card delivers the poignant message of the sudden departure of a person to his or her friends and relatives.
However, it carries a bad and sad news to the loved ones of the person who has left, but it needs to be simple and decent.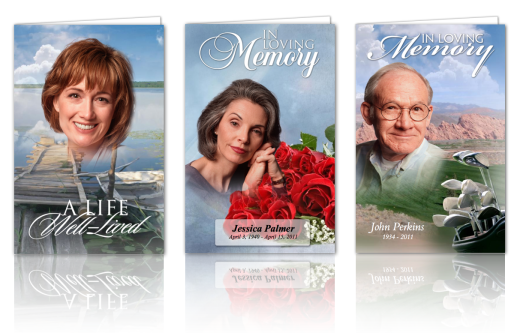 The style of funeral cards itself portrays the whole story. And the text and news in it describes who has been beaten by the time this time.
Funeral Cards

Funeral cards are pre-designed cards that are sent to people, close to someone, who has died. In this card, the same message is delivered. It is a letter that conveys the sad news.
To create the invitation card for the funeral event, people generally go for funeral program templates that are available in their computer or laptop's Microsoft Word or any other document program. But these templates are so common, and have widely been used by thousands of people across the globe.

Many people prefer visiting their local card shop to select a suitable card for inviting their dear ones. However, it is the traditional method of inviting people to the last rites of someone, but lifestyles of people is far changed now.
People hardly have time for visiting such shops or stores now.
Funeral Cards Template Online
In resent past few years, the trend of buying funeral card online has caught a huge pace. It is mainly because of the convenient and less time evolving buying process.
There are many online portals and websites that sell unique and decent funeral card templates.
Many of these websites are multifaceted design studios, who have employed the best talented graphic designers in the market, who are well aware of the very idea and nature of funeral card templates.
The Benefits Of Going Online
There surely are some benefits of buying funeral program templates online. A few of them are explained in following snippets –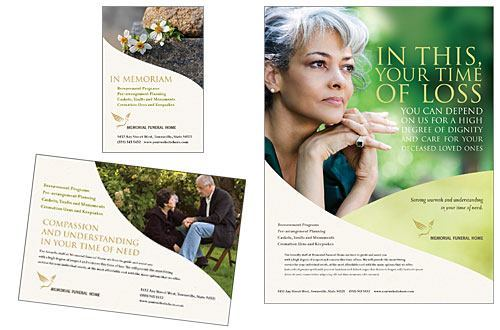 It saves time – When someone, close to you, leaves owing to the cycle of nature, there are lots of responsibilities that you need to take care of.
You need to perform our traditional and family rituals – that are always too hectic and time evolving. People generally do not get enough time to manage things that need to be done righteously at the right time, just because of lack of time.
When you decide to buy funeral program template online, you save a good amount of your precious time, which you can use in other necessary customs.
You do not have to visit your local card seller or ask him to come over your place, and show you his sample funeral cards. You can do all this on the internet, without spending much of your time.

Unique Card – A great number of people pick ordinary and overly used funeral card templates that are available in Ms Word, other applications. These are free templates, thus, have been used so many times by the people around you.
When you decide to buy funeral bulletin template from some online portal or website, you get unique, fresh, and unused cards, which, again, you can optimize as per your specifications.
This is the second best advantage of going online to purchase the template. The best advantage is in the last paragraph.
Simple and Elegant Funeral Card Template – The best part of buying funeral card template from an online store is you get simple looking, elegant cards that will not only be elegant but also impressive. However, card templates of free applications will be decorative and stylish, that are of no use for such events and ceremonies.