Many times there will programs made up and either handed out or available to pick up as guests arrive at the church or funeral home. These folded pamphlets include the order of the service, which is what you have planned to take place and the order in which it will take place.
Often these funeral program templates do not include set time frames other than the time that the actual service is scheduled to start. In addition to the items mentioned above in the order of the service, funeral programs may also include the location of interment and information about the reception that is being held for guests.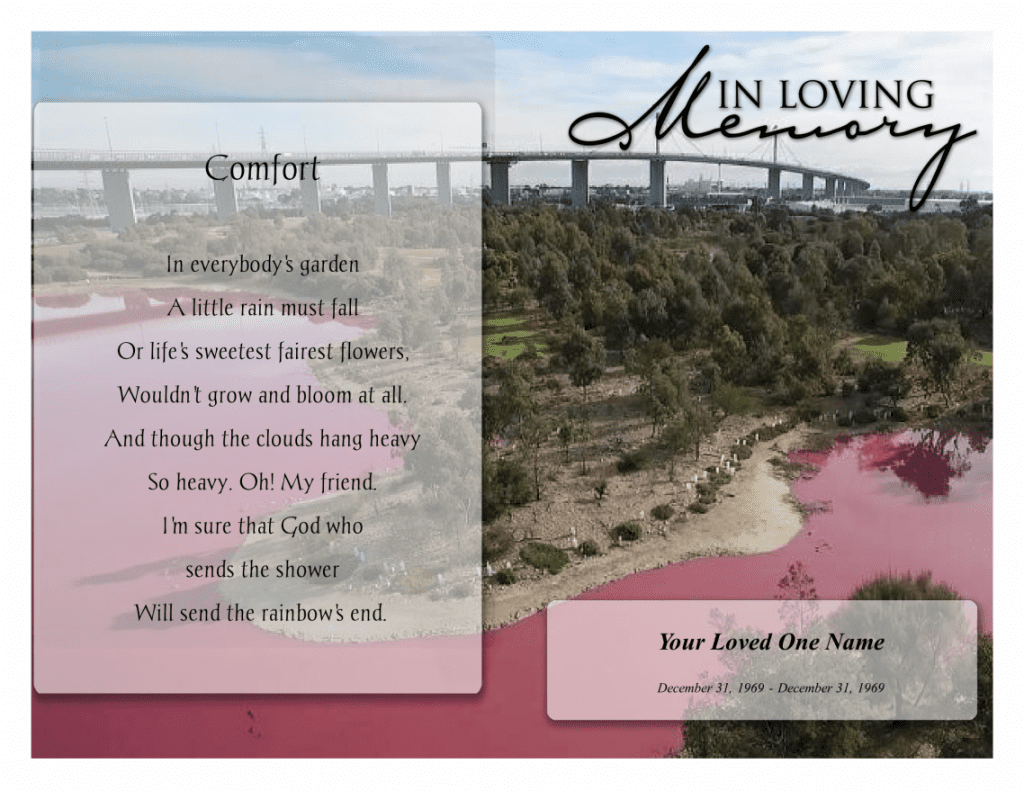 Along with the order of events, there is often a special poem or verse and a photo printed on the programs and they may include an obituary as well. There are some funeral templates that provide an area where certain people are mentioned such as pall bearers, soloists, musicians who have played special pieces.
Funeral or memorial programs, if you're having a memorial service, are simply pieces of 8.5″ by 11″ paper that are printed on both sides and folded in half.
Programs can also be printed on 8.5″ by 14″ paper, or legal size paper, and then tri-folded for a brochure sized program. Either way is fine. It just depends on how much information you decide to include in your program.
There are actually many other designs and sizes of programs that a funeral director will help you with. You can also shop online with a variety of sites that specialize in helping you to design programs and will have many funeral templates for programs available for you to choose from.