Create a Custom Funeral Program Online Now

Choosing the best funeral readings for funeral tributes is a very important part of the funeral planning process. Because it helps makes your loved one's funeral more special and memorable.
There are many types of funeral readings that you can choose from – from poems, to funeral resolutions, to bible readings and much more.
To choose the best type of readings, first you need to decide what kind of funeral you want to plan. Then based on that, you can choose the best readings to have to make it more special and memorable.
Here are top 3 most popular types of funeral readings you can use…
Funeral Idea #1: Funeral Bible Readings
Bible passages and verses can be a good option to add to your loved one's funeral. Bible contains important inspirational words and passages to help you and other relatives to your lost one get more comfort and peace.
You don't have to actually go through the entire bible to find good related passages to choose for the funeral reading. You can simply find great funeral bible passages and verses online.
Simply search for them in Google or your favorite search engine and you are guaranteed to find some you like to read at the funeral.
Funeral Idea #2: Funeral Poems
Poems can be the best way to express your deepest feelings at the funeral of your loved one. Poems have the power to touch people's hearts and show love the way bare words can never do.
You can write the funeral poems yourself to make it unique, or you can easily find a beautiful funeral poem online to read at the funeral.
You'll be amazed how many beautiful, touching poems online that will be perfect for your loved one's funeral reading.
Funeral Idea #3: Sharing Personal Memories
You know how there is always special about our personal, unique memories with our loved ones. Those memories who always makes us smile every time we remember them.
So it's a great idea to share this personal memories that you have had with your lost loved one. It will add a specialScience Articles, warm touch to the funeral readings. Let it be something that comes from the deepest of your heart.
Funeral Programs
Funeral Programs – are also known as a funeral bulletin, funeral memorial programs, funeral service programs or memorial service program and are used to supply information to those that are in attendance at the funeral and usually lists the order of events, pallbearers, special poems and verses, and anything else that the family wants to include to make the service a memorable experience.
Traditionally, the main focus that goes into the funeral program has been the text. With new technologies, families can now incorporate custom images in addition to text to help celebrate the life of the person that has passed on.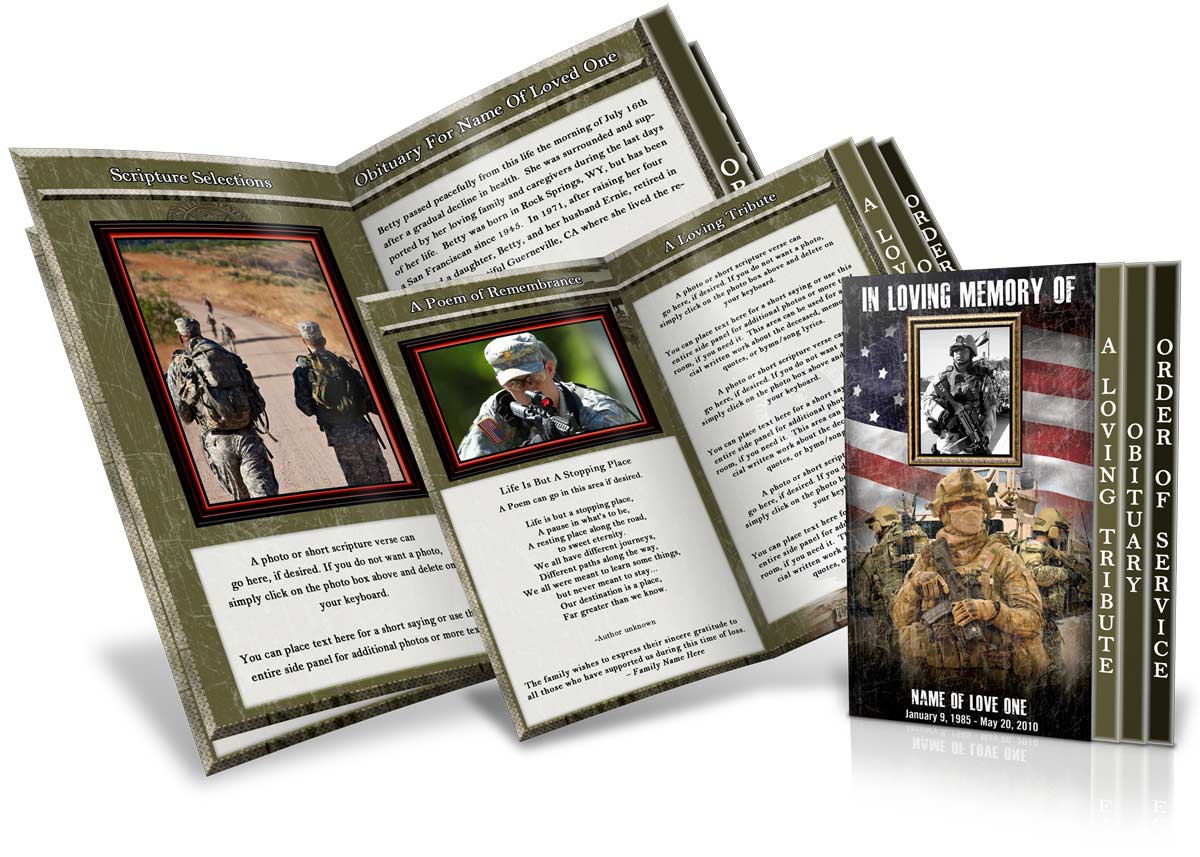 (Funeral Programs)
Creating a Funeral Program is Easy
Our online funeral program template software allows you to easily create 100% custom funeral programs in minutes while still keeping the desired quality. The application allows you to choose from hundreds of background templates we provide and also has the ability to upload your own background of your choice. Unlimited pictures and text boxes can be uploaded or inserted to your project as well and can be dragged and dropped anywhere on the page.
You will love, and most likely be amazed at how easy it is to erase backgrounds from pictures. Simply click on the red button to erase and the green button to restore what you may not have wanted to erase.
The application uses new online HTML5 technology that enables the software to auto-save every change you make to your funeral program. This also means that you can access your project on any computer in the world – Mac or PC so you will never have to download the software.
Create a Custom Funeral Program Online Now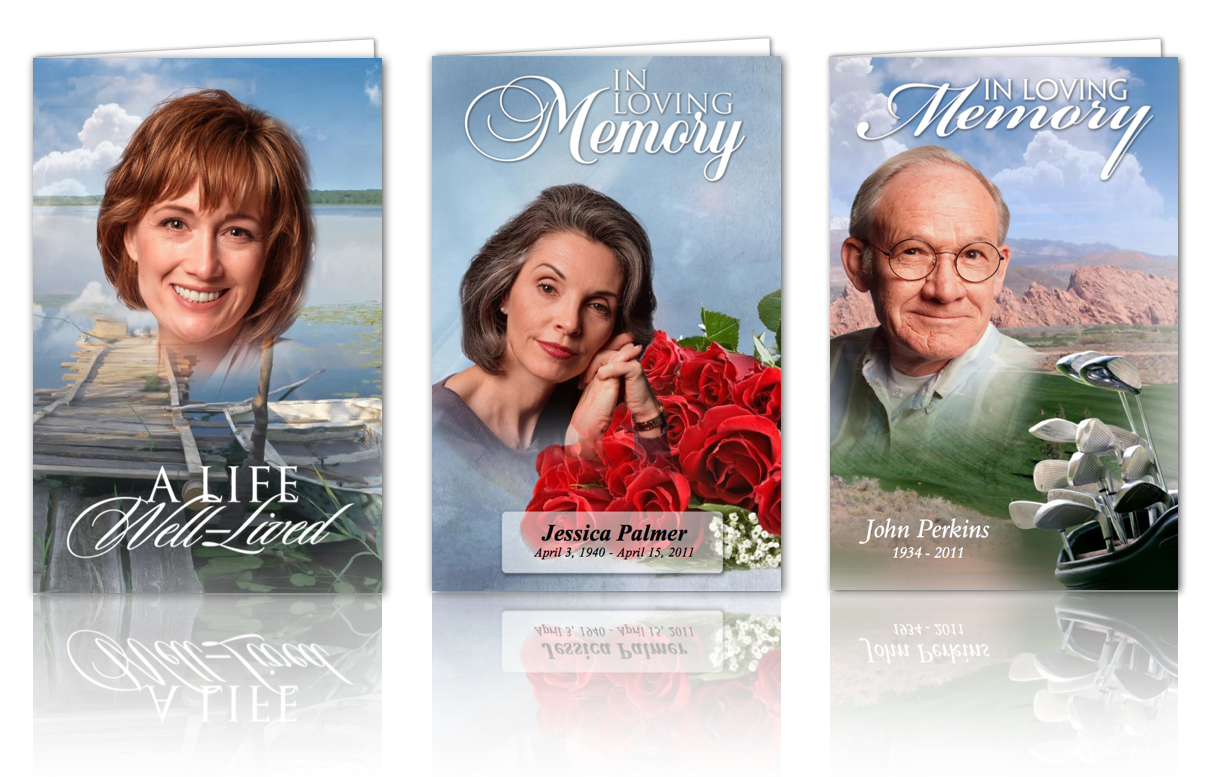 Types of Funeral Programs
Funeral programs come in many different sizes. The most popular sizes are the 1-up (8.5 x 11 sheet of paper folded in half) and 2-up programs (print two programs on an 8.5 x 11 sheet of paper and folded in half). These two different funeral program templates are displayed below. The finished size for the 1-up programs when folded is 5.5 x 8.5 and the finished size for a half page funeral program folded is 4.25 x 5.5. Either size can be created with or without a boarder (this is only an option if you choose to have your product printed at a local printer).
We are confident you will be pleasantly surprised when you use our software to create your funeral program. Enjoy! Please use Live Chat with any further questions. We are happy to help!
Create a Custom Funeral Program Online Now